Deposition was a functioning golden shower sited in the middle of a public lawn at the Penyn Campus of Exeter and Falmouth Universities. Half way between decorative public fountain and usable facility, it connects to the river starting here, highlights our use of water and the hidden infrastructure that enables it – the existing systems that power in our cities, buildings and the Tremough Campus usually go unnoticed.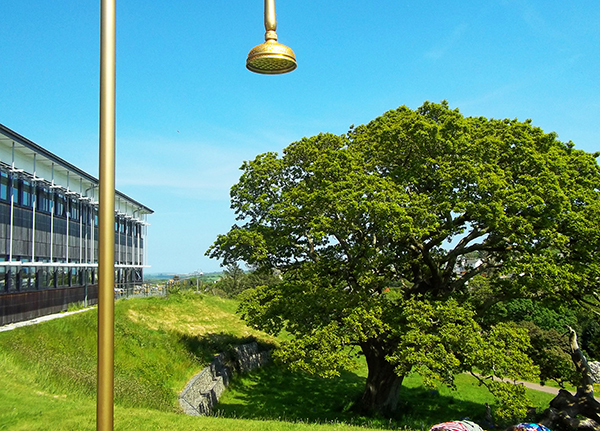 Functioning outdoor shower in gold and diamante.
Deposition was installed outside the Peter Lanyon building at Penryn Campus from June 1 – June 30 2013 as part of the Confluence 13 programme. Confluence 13 took the Penryn Campus as a starting point to explore "how art can transform the way we interact with and interpret the environment around us". Curated by Phil Rushworth, Confluence included projects by Thomson & Craighead, Stanza, Alex Murdin, Jamie Allen and Will Scrimshaw.